Community at EmblemHealth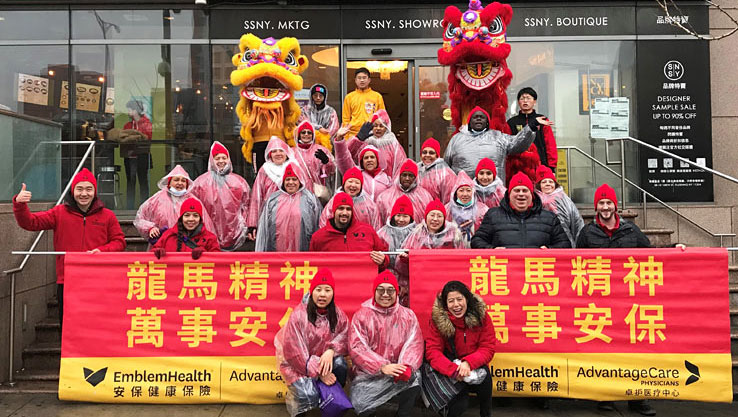 Celebrating the Lunar New Year and Flushing's Asian community
We believe everyone deserves to be taken care of, whether they are our colleagues, our members, or the broader community. As a non-profit, here are a few of the many ways we care for each other and our communities: 
EmblemHealth Neighborhood Care is open to all; EmblemHealth members and non-members alike. Each location is tailored to the community surrounding it, with free classes—including yoga, Zumba, Diabetes Management and art therapy—and face-to-face customer service. It's a great way for employees to stay healthy and connected with their communities, too.
Be Human is a volunteer program that gives employees the chance to give back and work directly with the people and organizations that EmblemHealth serves. Volunteer efforts include organizing food and toy drives for local charities, planting urban gardens at senior centers, and more.
A half-day of PTO to volunteer. We want to make it easier for you to give back to the community groups you care about most. We provide a half-day of PTO to help you get out there.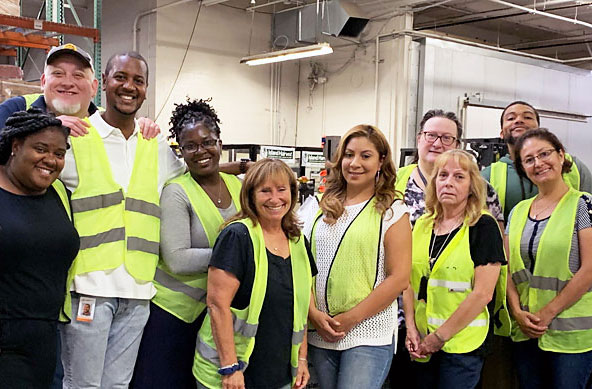 Volunteering at Island Harvest Food Bank