Enroll in a Medicare Plan in New York


2022 Annual Enrollment: October 15 - December 7
Congratulations! You're ready to enroll in an EmblemHealth Medicare plan. We're here to help you every step of the way, and we want to make the process as easy possible. This section features our EmblemHealth Medicare Advantage Prescription Drug plans. Remember, you can only enroll or change your plan at certain times of the year. We look forward to welcoming you as a member.
Am I eligible for Medicare?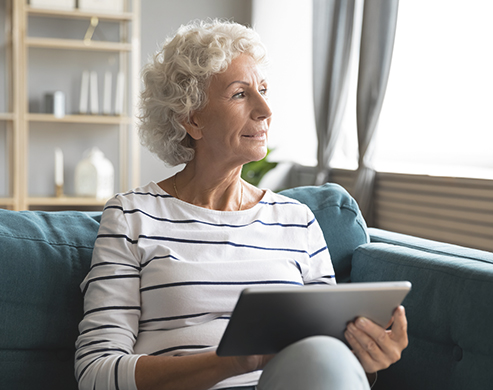 To join an EmblemHealth Medicare plan, you must:

Qualify and be enrolled in Medicare Part A (you are 65 or older, or under 65 with certain disabilities); and
Be enrolled in and continue to pay for Medicare Part B; and
Live in EmblemHealth's service area for that plan
---
Our service area includes the following counties: Albany, Broome, Bronx, Columbia, Delaware, Dutchess, Greene, Kings, Nassau, New York, Orange, Putnam, Queens, Rensselaer, Richmond, Rockland, Saratoga, Schenectady, Suffolk, Sullivan, Warren, Washington, Westchester and Ulster
We will mail you a letter confirming that we received your application. After that, we will send your application to the Centers for Medicare and Medicaid Services (CMS), the federal agency that runs the Medicare program, for approval.
You should get your EmblemHealth member ID card and Welcome Kit in the mail about seven business days after you receive our confirmation letter. An EmblemHealth Customer Service Representative will also call you to answer your questions and help you understand your benefits.
During one of these calls, you will be asked some questions about your health. This is because CMS asks all Medicare Advantage plans to do a Health Assessment for members. It will not affect your membership in EmblemHealth in any way. And your answers may help EmblemHealth to serve you better.
---
2022 EmblemHealth Medicare Advantage (HMO) Enrollment Form for all VIP Plans except EmblemHealth VIP Dual plans and Capital Region

2022 EmblemHealth Medicare Advantage Enrollment form for EmblemHealth VIP Dual (HMO D-SNP), EmblemHealth VIP Dual Select (HMO D-SNP) and EmblemHealth VIP Solutions (HMO D-SNP) and VIP Dual Reserve (HMO D-SNP)

2022 Optional Supplemental Benefit Form (dental and fitness) for members of VIP Value plans.
Mail your enrollment form to:

EmblemHealth Medicare
P.O. Box 4001
Farmington, Connecticut 06034-9900